Create a Strong Web Impression with NetCompulsion
The Process
Following a detailed consultation to identify your website requirements NetCompulsion will provide you with a comprehensive proposal, detailing the costs for developing a website plan, creating the design, developing content (if required) and maintaining the site.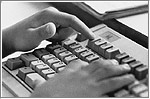 Upon your approval of the proposal, Netcompulsion will develop the site plan specifying how many pages the site will consist of and how the navigation between pages will be structured.
We will proceed to develop an initial graphic look for the site and test mount it on our site for you to review. During this demo phase we revise the site until you are pleased with its look and presentation. We can introduce any database functionality that may be required or password protected areas.
The design characteristics can come from existing marketing information like logos, brochures and/or advertisements. If this information is unavailable NetCompulsion can create a custom look and feel. In many cases we work with smaller companies that have little marketing info. Some of the custom designs that we've created have been used as the basis for brochures and advertisements.
In most cases projects aren't clearly defined. This is not a problem. We can assist, at our hourly rate, in the process of revealing your needs. This is an opportunity to clearly define your expectations and allow us to supply you with the most accurate estimate.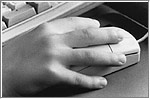 When we have your final seal of approval we will upload your new site to your current hosting provider or if you'd like to take advantage of one of our hosting packages, we will take care of setting up the site on our server.